This award is awarded annually to recognize an outstanding urology educator or program director who has dedicated a portion of his/her career to teaching residents. This award also serves to recognize an individual who influences residents to pursue a career in academic medicine.
Past Recipients of the AUA Residents and Fellows Committee Teaching Award are: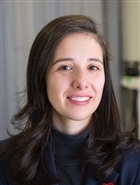 2022 Award Winner
Gina M. Badalato, MD
"At Columbia, Dr. Badalato is the driving force for resident education. Her passion as a resident advocate and mentor [stands] out. Incredibly selfless, humble, and enthusiastic, Dr. Badalato is an exceptional physician and role model, always putting the needs of her patients and residents above herself."
- Miyad Movassaghi, MD
PGY-4, Columbia University Irving Medical Center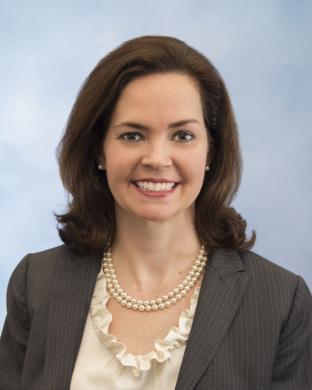 2021 Award Winner
Kate Kraft, MD, FAAP, FACS
"Through her personal teaching style, the implementation of app-based feedback at Michigan Medicine and beyond; and numerous virtual grand rounds like the recent UCSF "Teaching How to Teach: Surgical Education in Urology Residency," she has proven herself the ultimate teacher."
- Juan Andino, MD, MBA
PGY-4 University of Michigan
2020 Award Winner
Laurence H. Belkoff, DO, MSc, FACOS
"As a physician, teacher, businessman and innovator, [Dr. Belkoff] lives his life by two main tenets: always say yes (take advantage of your opportunities) and never take no for an answer (strive for what you believe). After three decades involved in resident education, he manages to continue to pour energy into his role day after day with an unrelenting passion. He won't settle until he knows that the opportunities his residents are given are second to none."
- Daniel C. Edwards, DO, Chief Resident, Main Line Health Urology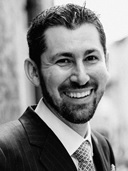 2019 Award Winner
Robert Caleb Kovell, MD
"Dr. Kovell models meticulous and thoughtful practice on a daily basis, setting a very high standard and fostering residents' abilities to meet that standard in their own work. He has always made himself available to assist with management issues, whether it be reviewing the anatomy of a patient or traveling to partner hospitals when not on call to help residents and colleagues. In the operating room, he provides residents a superb experience with supervised independence. His clinical practice spans the breadth of challenging cases, but he makes a clear effort to maintain resident autonomy in even the most difficult cases. Dr. Kovell makes use of every opportunity to help us advance our surgical skills as residents."
- Alexander Skokan, MD, PGY-5 – University of Pennsylvania.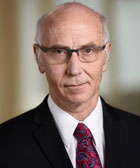 2018 Award Winner
Douglas Husmann, MD
"Dr. Husmann is an invaluable resource for senior residents and chief residents. When it comes to hospital consults, puzzling clinical pictures or being available for a difficult case, he never shies away from these opportunities and is always available. He is a staunch advocate for residents and has persistently promoted resident autonomy and education. He is a mentor to all."
- Deepak Agarwal, MD, Chief Resident – Mayo Clinic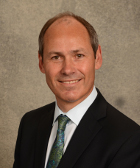 2017 Award Winner
Duncan Thomas Wilcox, MD
"To me, Dr. Wilcox is the standard to which I will always hold myself. He has an amazing trick about the way he encourages people – while his standard is incredibly high, he makes you feel that such accomplishment is well within grasp."
- Amanda F. Saltzman, MD, Pediatric Urology Fellow – University of Colorado School of Medicine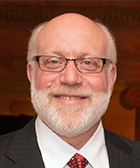 2016 Award Winner
Richard Evan Greenberg, MD
"Dr. Greenberg made a pledge to me that he would teacher each of his residents to become strong, independent, skilled surgeons with an emphasis on learning the history of the profession while simultaneously offering them new research paths to explore. Dr. Greenberg has lived up to every word of his pledge."
- Daniel C. Parker, MD, PGY-5 Urology Resident – Lewis Katz School of Medicine at Temple University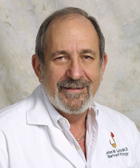 2015 Award Winner
Charles M. Lynne, MD
"Dr. Lynne's commitment to resident education has spanned five decades. He has spent his career-and his lifetime-to teaching, mentoring, training and developing urologic surgeons, smart clinicians, and good people."
- Amanda L. Mure, MD, Resident – The University of Miami/Jackson Memorial Hospital Department of Urology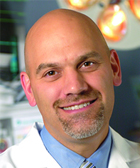 2014 Award Winner
Robert G. Uzzo, MD
"Dr. Uzzo's drive, compassion, motivation and mentorship have led me to pursue a career in academic Urology."
- Jay Simhan, MD, Urologic Trauma, Reconstruction, and Prosthetics Fellow – UT Southwestern Medical Center, Dallas, Texas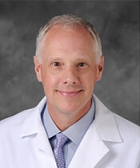 2013 Award Winner
James O. Peabody, MD
"Dr. Peabody is a brilliant academician. He is a gifted urologic surgeon. He has demonstrated profound service to Urology. However, his greatest gift is his dedication to teaching residents and fellows."
- Ariella Friedman, MD, Chief Resident in Urology – Henry Ford Health System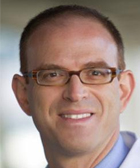 2012 Award Winner
Eric Mark Wallen, MD
"Dr. Wallen has encouraged me, served as a role model, and spurred my professional trajectory to become an educator. Had it not been for Dr. Wallen's unique contributions to my training, I may not have decided to pursue urology as my specialty, and I can truthfully say that I would consider myself fortunate to become half the educator that he is."
- Angela Smith, MD, PGY-5 Urology Chief Resident – UNC School of Medicine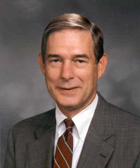 2011 Award Winner
W. Scott McDougal, MD
"He has a truly open door policy and met with me multiple times to talk about Urology in general and give feedback about my application, the programs I was applying to, and advice in general which was very helpful and on point. I found him to be such a great mentor that he was a major reason I decided to say at MGH for residency."
- Mohummad Minhaj Siddiqui, MD, PGY5 – Massachusetts General Hospital Department of Urology Resident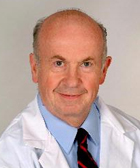 2010 Award Winner
Robert C. Davis, MD
"Dr. Davis is clearly appreciated by our residents as the 'go-to guy' for complex patients. His knowledge base and decades of clinical experience are greatly appreciated, not only by his colleagues on our faculty, but also by all residents. His tireless contributions and interest in their welfare are enormous. But perhaps his greatest strength is his commitment to his patients and education in general."
- Edward M. Messing, MD, FACS – Department of Urology Chairman – University of Rochester Medical Center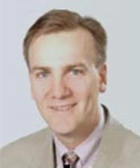 2009 Award Winner
J. Christian Winters, MD
"Dr. Winters is the epitome of a term that he has taught me: ACADEMIC MATURITY—thinking and deriving more satisfaction out of others success and accomplishments than your own."
- Scott E. Delacroix, Jr. MD and Eric Laborde, MD – Administrative Chief Resident and Chief Resident of the LSU and Ochsner Program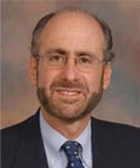 2008 Award Winner
Glenn Preminger, MD
"Our residency program is fully accredited with the maximum level of accreditation thanks largely in part to Dr. Preminger's outstanding leadership effectiveness. In addition to administrative skills in this area, Glenn takes a true hands on active role with each and every resident in our program. He serves as a role model in his clinical activities, his surgical activities and his overall academic performance. He mentors the residents with the highest level of integrity, enthusiasm and skill. In academic urology circles or in community circles for that matter as well, I can think of no one who would be more deserving of this award than Dr. Glenn Preminger. He is the consummate role model for urologic training."
- Judd Moul, MD, FACS, Professor and Chief Division or Urologic Surgery – Duke University Medical Center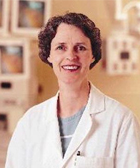 2007 Award Winner
Elspeth McDougall, MD
"Throughout her career, Dr. McDougall has dedicated a major portion of her efforts to resident education. One example is the first Resident's Handbook of Laparoscopic Urology which was distributed by the AUA and is also available to all members on the AUA website. She has also tirelessly worked at the development of a dynamic curriculum tailored to the individual resident and includes weekly one on two sessions with residents in each year of training. This allows for tailoring the content to encourage continuing progression through the program. These, along with her many other achievements, make her a very worthy recipient of the inaugural AUA Resident Teaching Award."
- Dr. Nicholson, Inaugural Recipient